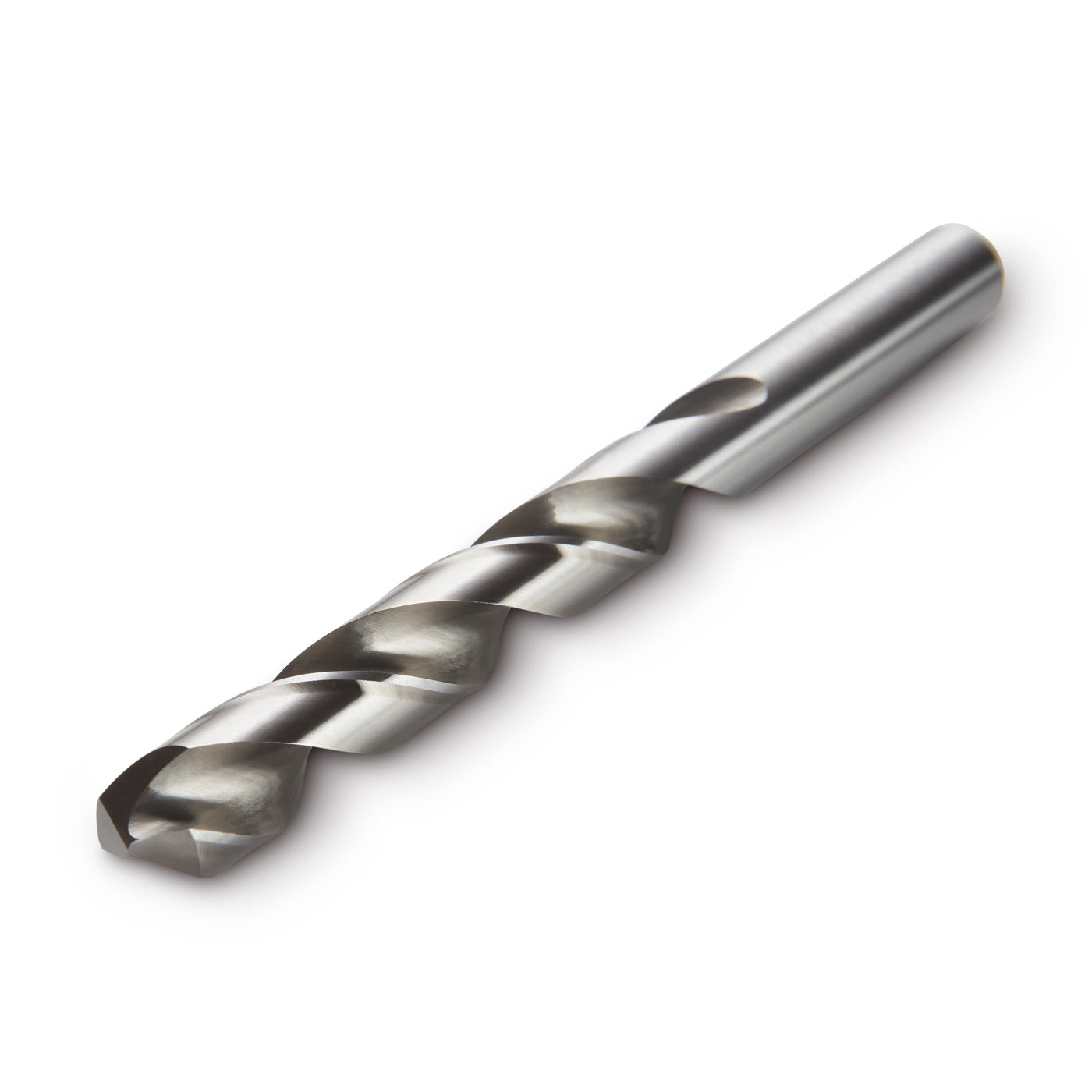 <

Twist Bits
NEW
Twist Bit
Regular price
Sale price
From $2.99
Unit price
per
In Stock
ready for shipping
Shipping details shown at checkout
Fully ground to give precise concentricity, these twist bits are used to produce a highly accurate hole in alloyed and non alloyed steel, non ferrous metal, cast iron and hard plastics. 135° split point tips start drilling immediately, with less force and no wander.
1mm

$2.99

2mm

$2.99

3mm

$2.99

4mm

$3.99

5mm

$3.99

6mm

$5.99

7mm

$5.99

8mm

$6.99

9mm

$7.99

10mm

$8.99

11mm

$12.00

12mm

$13.00

13mm

$15.00
Shop with confidence with our 3 Year Warranty
Rated excellent by Trustpilot based on 27,054 reviews
Over 2.5 million Rutlands® premium woodworking tools sold worldwide
Twist Bit
Regular price
Sale price
From $2.99
Unit price
per
3 Year Warranty
Hardened M2 HSS will not deform, maintaining cutting geometry for life
Fully ground for perfect concentricity, ensuring a highly accurate hole
135° split point self-centres the bit, and reduces the pressure needed to cut
Deep, polished flutes clear swarf quickly, minimising heat
Certified to DIN 338, to ensure the highest dimensional accuracy
These twist drill bits can be used in a drill press or electric hand drill and are designed to be used on alloyed and non alloyed steel, non ferrous metal, cast iron and hard plastics. The bits have been fully ground to give precise concentricity to ensure a highly accurate hole. They have a split point and 135° drill point angle which gives the bit good centering properties meaning the bit will not wander as you start to drill. The split point and optimum drill point angle also mean little pressure is required to cut very quickly through your stock. The deep flutes allow fast chip clearance, even when drilling through thicker stock.

The drill bits are made from M2 high speed steel which is extremely hard wearing and retains hardness over prolonged use, even when heated. The material is perfect for metal drilling applications where the drill bit will naturally heat during use, the heat generated will not deform the bit and it will always keep the same cutting geometry over its lifetime. The drill bits are hardened to ensure they are highly resistant to deformation and tempered to reduce brittleness and increase ductility and toughness.

The twist bits are certified to ensure the dimensional accuracy of the hole. Available in a range of sizes from 1mm to 13mm, these bits were chosen due to their superior cutting performance and durability. The bits have a high anti torsion capability and a low danger of fracture. ©
Brand

Rutlands®

Product Code

R4023

Bit Diameter

1mm

Material

M2 High Speed Steel

Shank Type

Round

Shank Diameter

1mm

Overall Length

35mm
UK Shipping
UK orders placed before 4pm will be delivered the next working day with shipping costing £6. Visit our Shipping page.
Outside of UK Shipping
We ship worldwide to over 200 countries. The total amount you pay includes all applicable customs duties & taxes. We guarantee no additional charges on delivery. Shipping cost and delivery time shown at checkout. Visit our Shipping page.
Click & Collect
Simply select Pick up on the checkout, and we will email you when you order is ready for collection at our distribution centre in Bakewell. Visit our Click & Collect page.
Payment
We accept all major credit cards and mobile payment methods. Visit our Payment page.
Returns
We will happily accept returns within 30 days. For more information about returns, visit our Returns page.